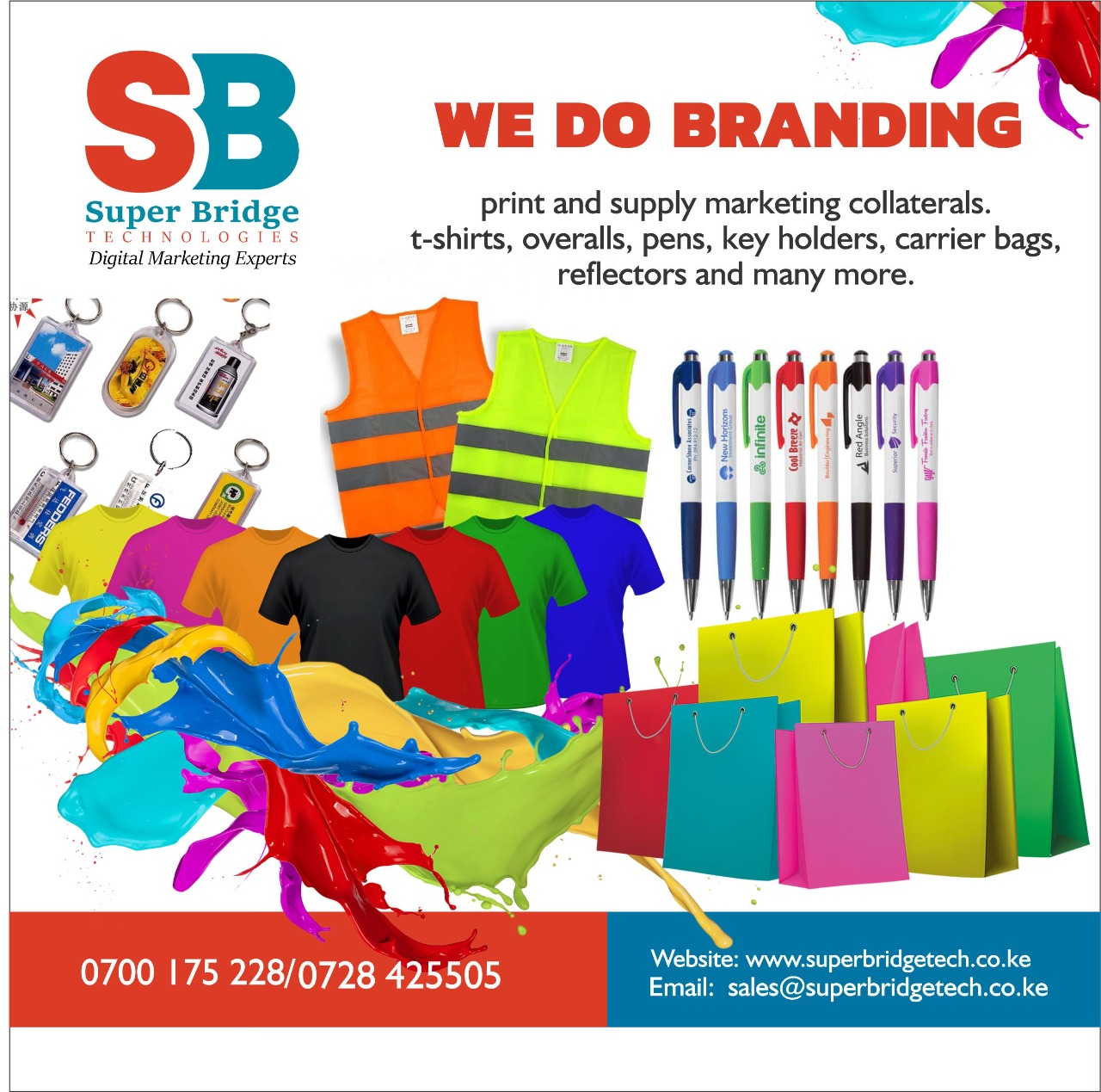 Every business needs to stand out from a crowd of many competitors, our branding solutions helps you become more visible and different from your competitors by transforming your company or business into a unique brand that changes peoples' perceptions positively.
We help our clients create visual identities for their companies, customers relate to products and services offered by companies and therefore there is a need to create a perfect brand culture for clients to relate with.
Besides creating a visual identity for your firm, we offer a wide range of services to improve on customers' perceptions about your products and services.
Brand development is a process that includes research, brand positioning, brand messaging, brand culture and brand image.
We effectively deliver on:
Logo and brand design e.g. letterhead, business cards, invoices, receipts,
Company profile design
Magazine design
Brochure design
Packaging design
Promotional items e.g. t-shirts, overalls, pens, key holders, etc.